Juno is a girl living in Gaiapolis, who works hard everyday to become independent. She started working in data salvage because she heard that it pays well, but as a beginner, she just can't seem to increase her income. If only there was some way to increase her skills so that she could tackle more difficult assignments... Just as she's thinking this, the AI Prae, who lives in her head, suggests a certain game. The title of the game is Packet Queen and just playing it increases one's technical abilities. Juno lightheartedly decides to give it a go, unaware that the game conceals an outrageous secret...!
Select, Collect, Win the title of The Packet Queen!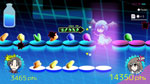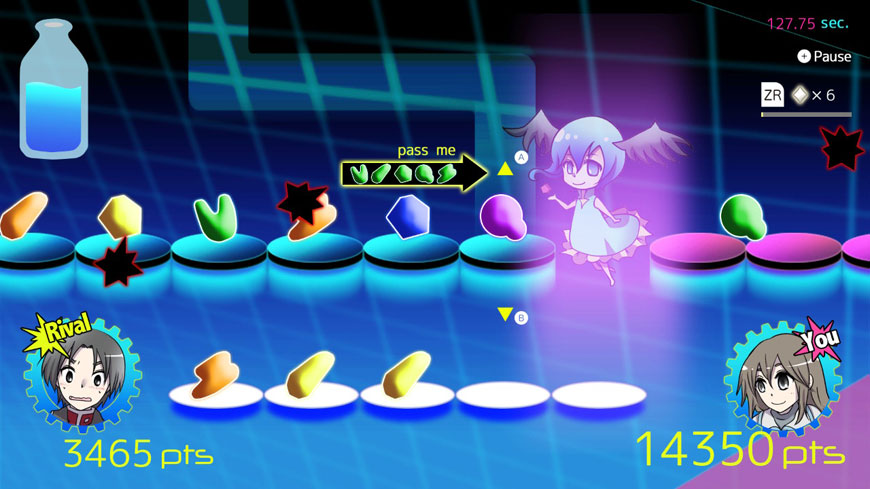 Divide up the packets that appear one after another, and aim to get a higher score than your opponent. This is a competitive-type active solitaire game where you aim for a high score by gathering the necessary packets while avoiding specific colors and putting them together in poker-style hands.
There are 39 stickers to collect based on how you play.
Includes VS Mode where you can compete against other players over the Internet. Aim for a high rank after completing story mode!
* Pictures was taken when the product was still under development.
* Some parts are different between in every platform.
The key to victory is using "overdrive" and "platinum packet" effectively!
When you make same hands in succession, score ratio is up; it's an "overdrive".
The platinum packet gauge fills up as you make hands, and when it's full, you get an almighty packet: a "platinum packet".
If you use them effectively, you will have a big lead over your opponents!
Product Information
| | |
| --- | --- |
| Platforms | Nintendo Switch / PC (Steam®) |
| Genre | Competitive-type active solitaire |
| Players | 1 |
| Languages | American English / Japanese / Simplified Chinese / Traditional Chinese |

| | |
| --- | --- |
| Rating | ESRB: Everyone / PEGI 3 / USK ab 0 / RAS: 0 / ACB: G |
| Play Modes | TV mode / Tabletop mode / Handheld mode |
| Required Space | 434MB |
| Supported Controllers | Joy-Con / Nintendo Switch Pro Controller |
| Others | This software is distributed in digital only. |
OS

Windows XP SP1 and later

* Windows 7 SP1 and later is recommended.
CPU

Intel Core 2 duo and later

* 3rd generation Intel Core i series and later is recommended.
RAM

256 MB or more

* 512 MB or more is recommended.
HDD
320 MB
GPU

DirectX 9 and later

* DirectX 11 and later is recommended.
Resolutions

1280 x 720 or more

* 1920 x 1080 or more is recommended.
Powered by "CRI ADX2 (TM) LE". CRIWARE is a trademark of CRI Middleware Co., Ltd.